Powering your infrastructure
Fully managed, versatile cloud servers. Built for mission-critical systems requiring a high level of performance and reliability.
Solutions architect
Our managed servers come with your very own solutions architect. We will take care of all software and infrastructure related jobs, alongside meetings for implementation discussions.
Plesk or cPanel Included
Choose from the industry's leading hosting management platform. Enoctus will take care of infrastructure support, reliability and security. Chat with us below for more information.
Linux or Windows
Your business is unique. Enoctus is one of the very few providers offering both Linux and Windows ASP.NET managed cloud. We are ready to adapt based on your needs and usage.
Hosting reimagined.
We do more than just provide business plans, we provide a professional service to match. From years of experience in a number of industries, our team of business experts have combined their skills to create the perfect business platform supporting everyone. Dedicated business experts are on hand 24x7x365 to provide the support with your business cloud needs to find new sales leads and reach a wider audience.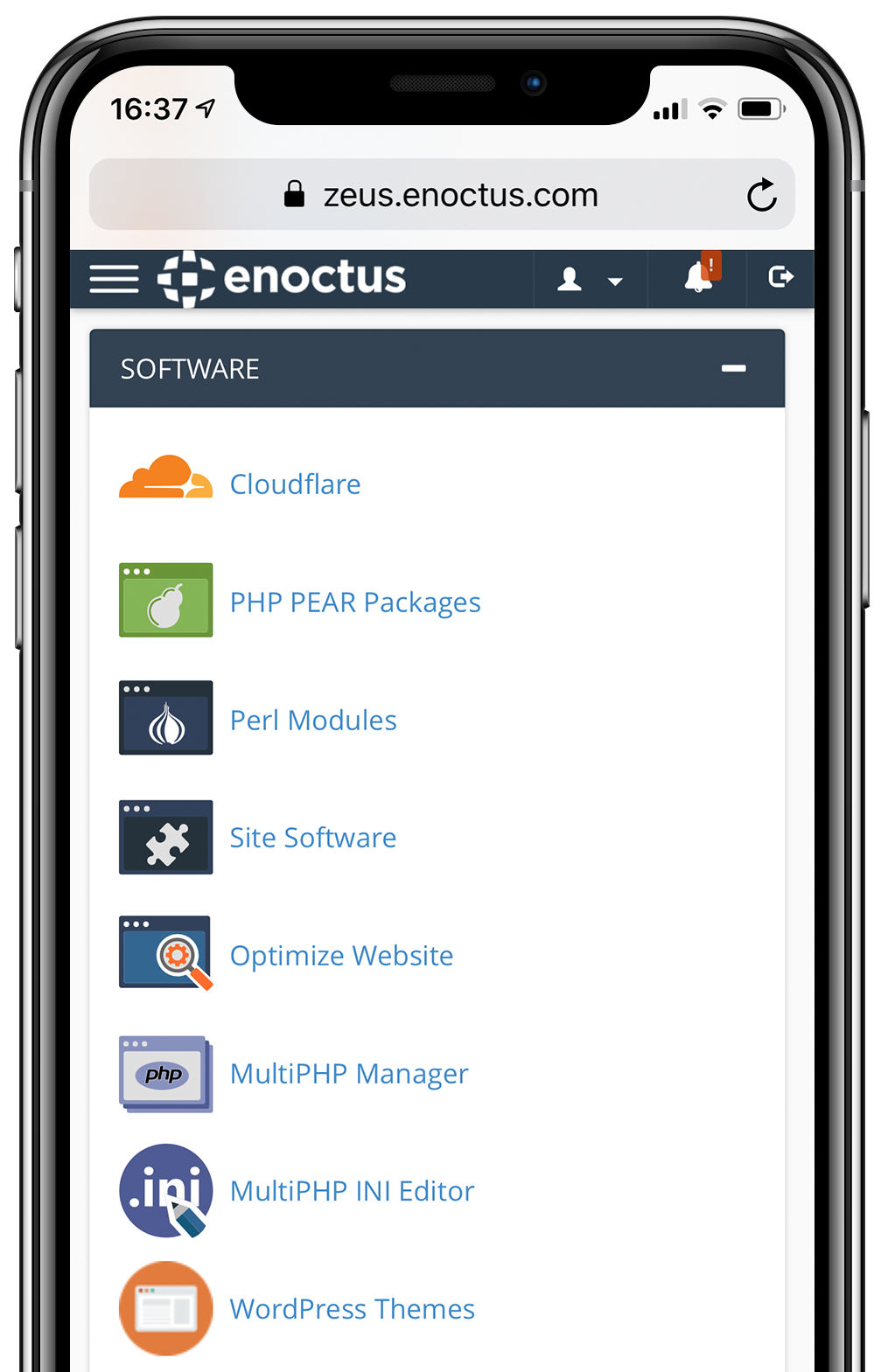 All of our plans for business are high spec, hosted on the best platform making your website speedy and reliable for your customers. We only select the best data centres to host our network, with a choice of location to meet every businesses requirement. Below we have listed just some of the ways we can help your business succeed online.
We work with individuals and companies worldwide
Don't just take our word for it. Find out what our clients think about Enoctus.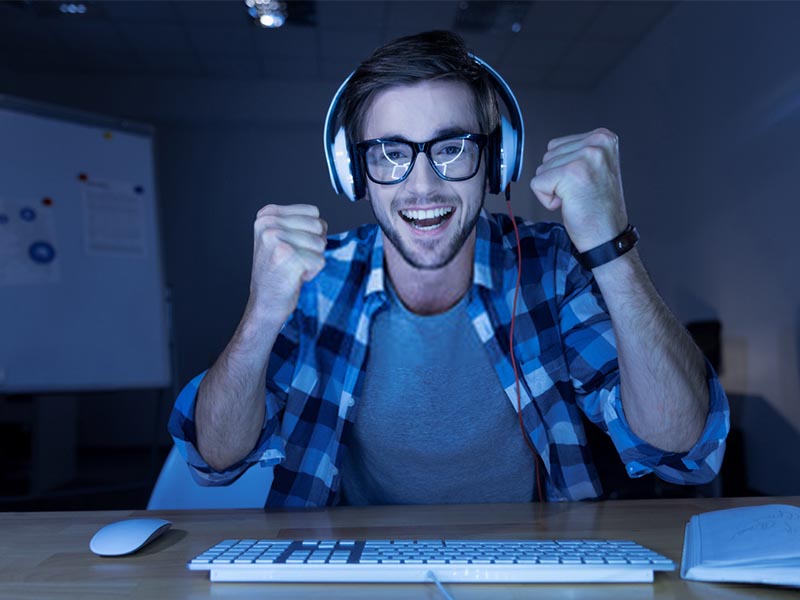 As an avid gamer, I always aspired to run my own gaming forum. I wanted to host on a platform that was recommended and stable. I used a cloud server to start structuring my forum. My form is growing steadily but surely. I would definitely recommend Enoctus to a friend. Much more customer orientated than the big giants.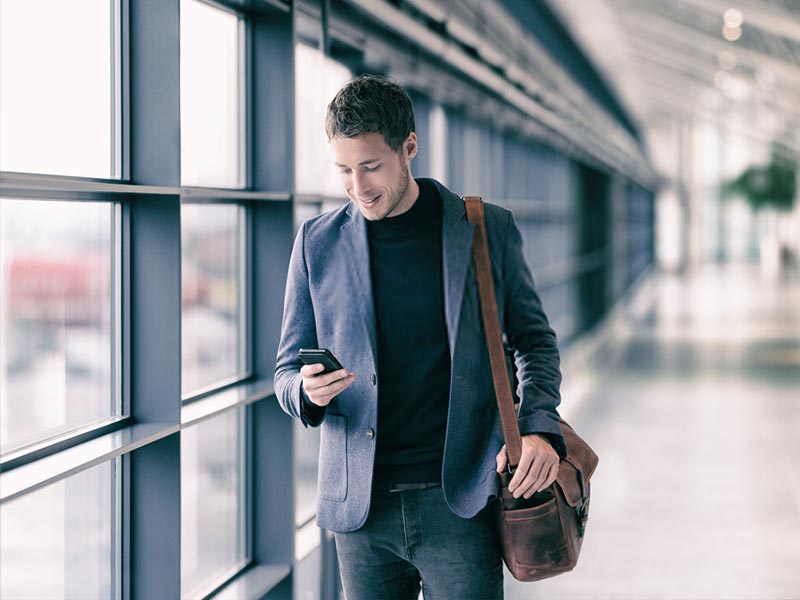 Getting your company into the tech world is difficult. There's so much to consider. A business package from Enoctus meant that we got everything we needed to get online in one place. Our sales are now growing thanks to our secure online presence. Without the business support from Enoctus, this wouldn't have been possible.
Powerful features
Combining power with service, we've created the perfect hosting platform for your new idea. We've then added a range of supercharged extras to enhance your experience.
Redundant Backups
Recover your data with our weekly backups. Included as a standard with all cloud server packages.
Multiple Distributions
35+ Operating systems. Latest security updates, easy to install with one-click setups included.
Pro Networking
All of our locations run on premium upstream providers connecting the globe with super low latencies.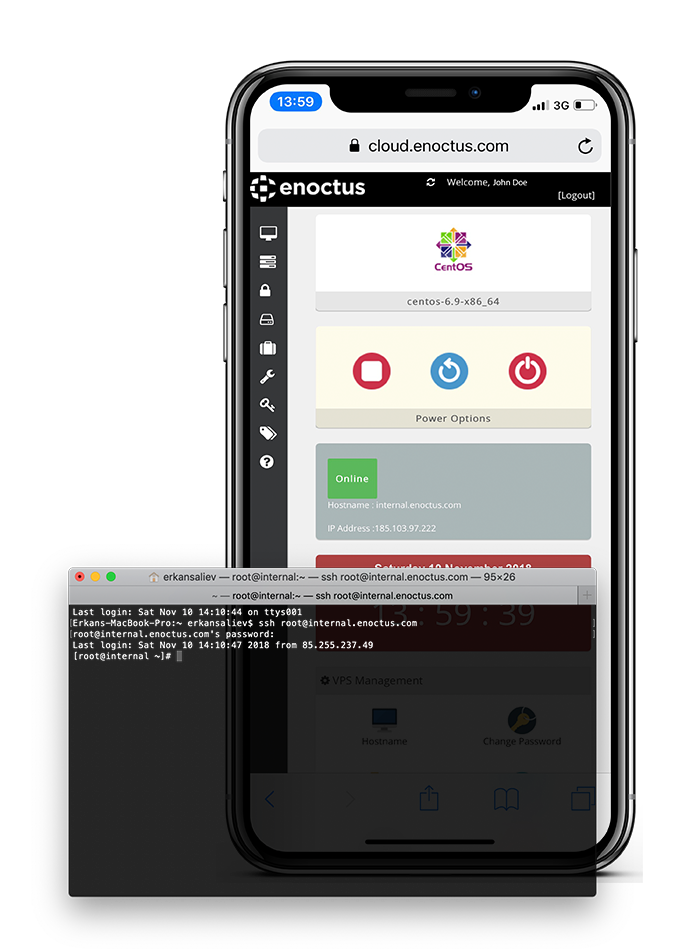 Pure SSD Storage
We use super awesome SSDs delivering your content quicker with I/O speeds up to 120x faster.
Cutting-edge Infrastructure
Give your projects the benefit of operating through the latest and greatest technologies.
Multiple Datacentres
Choose from our premium datacentre locations in London, Frankfurt, New York, or Los Angeles.
Simple, transparent pricing.
Instantly activated after purchase.
The geeky bits
The driving elements of our website platform.
Technical specifications
| cPanel or Plesk | LetsEncrypt SSL |
| --- | --- |
| Unlimited Traffic | RVsitebuilder |
| Unlimited Emails & FTP | Softaculous Instant Script Installs |
| Unlimited Databases | CloudLinux Platform |
| CloudFlare CDN | Website Analytics |
| Instant E-commerce Scripts | MySQL with phpMyAdmin |
| Emails with POP3, IMAP and SMTP | Webmail |
| Daily Backups | 100% Uptime Guarantee |
Datacentre locations
Serve your traffic from the closest datacentre location. Available in our tier 4 facilities in London, Frankfurt, New York, Los Angeles and Singapore.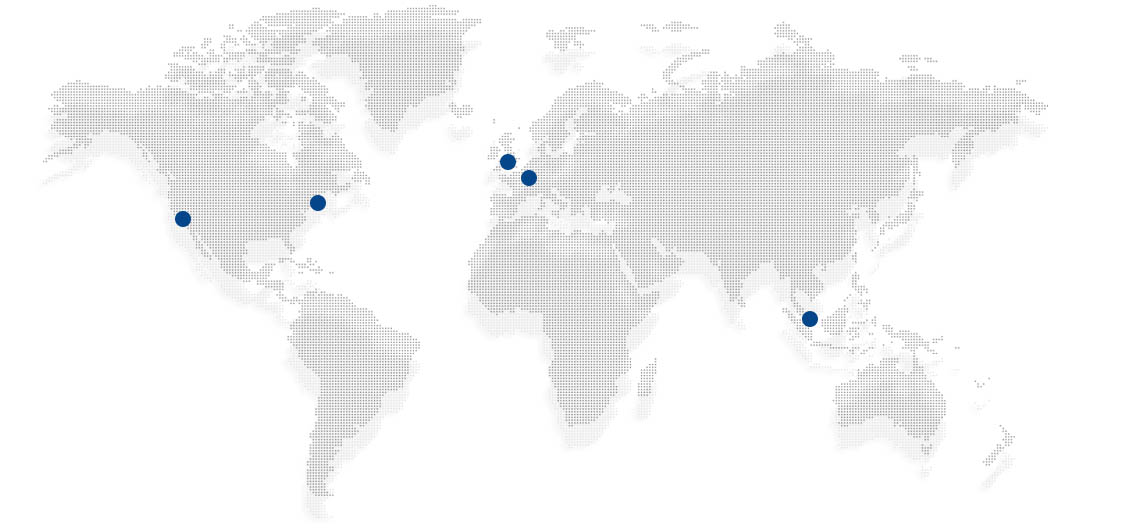 Moneyback guarantee
Enoctus offers a 30 days money back guarantee for any reason, no questions asked. If you chose third-party add-ons such as cPanel, Plesk, etc., we would be unable to refund the cost for them. We will, however, still refund the cost of your service with us.
Uptime guarantee
100% Uptime Guaranteed. Keeping your server online is important - we've build our network around that. In the unlikely event that we fail to meet this promise, you will be compensated for the time offline in accordance to your monthly bill.
Trusted by over
10000

clients.

Start building beautiful, fast and modern websites with Enoctus today.
Need a larger scale deployment?
Complex infrastructure management simplified. Speak with us, the sky is the limit.